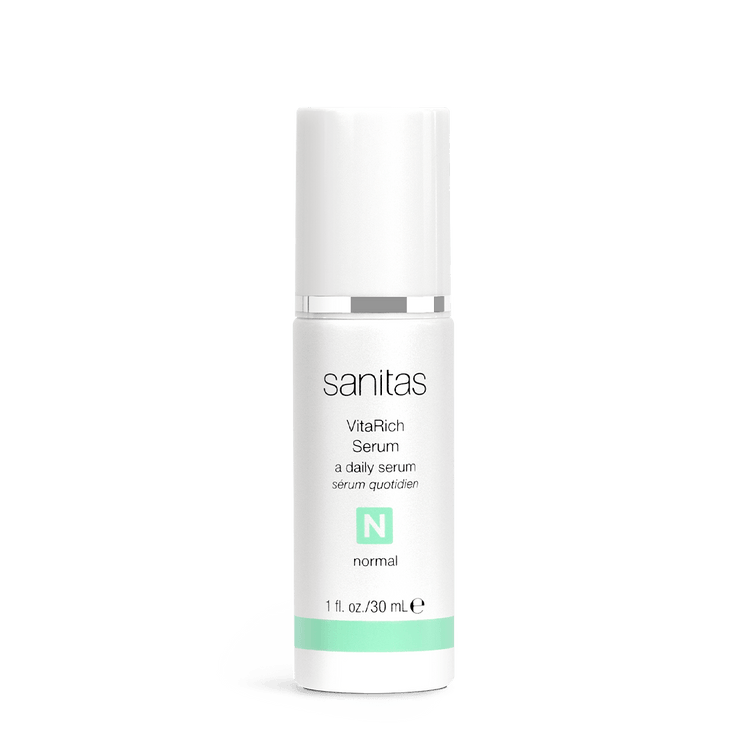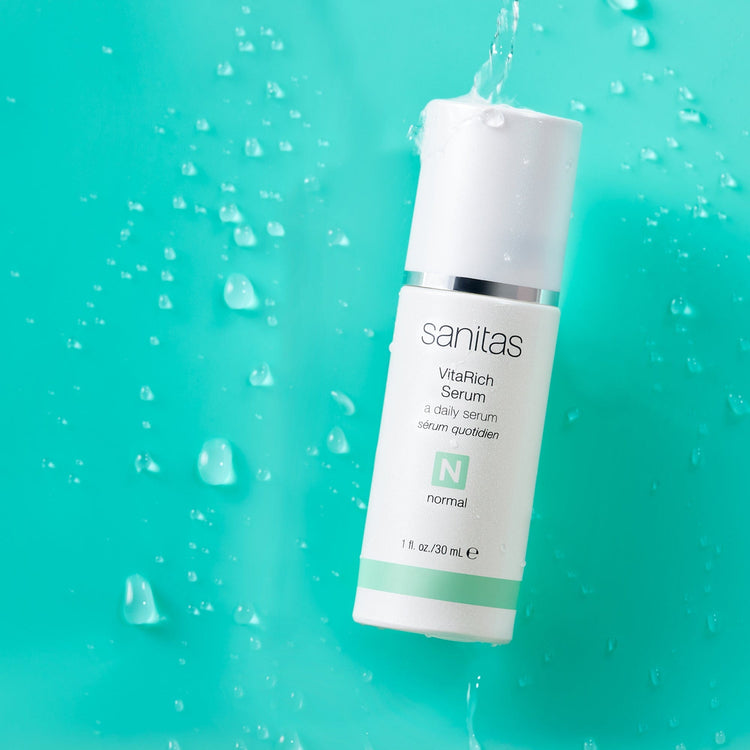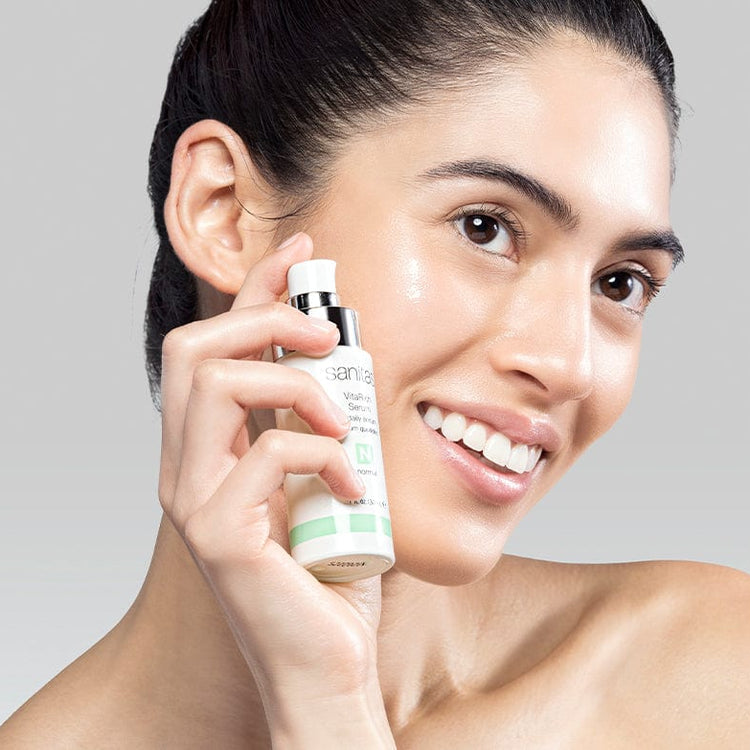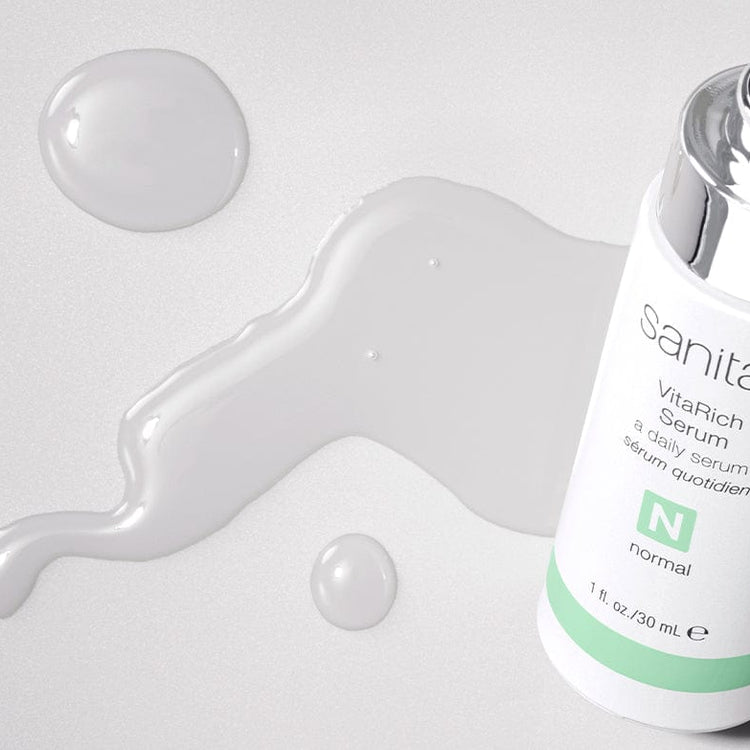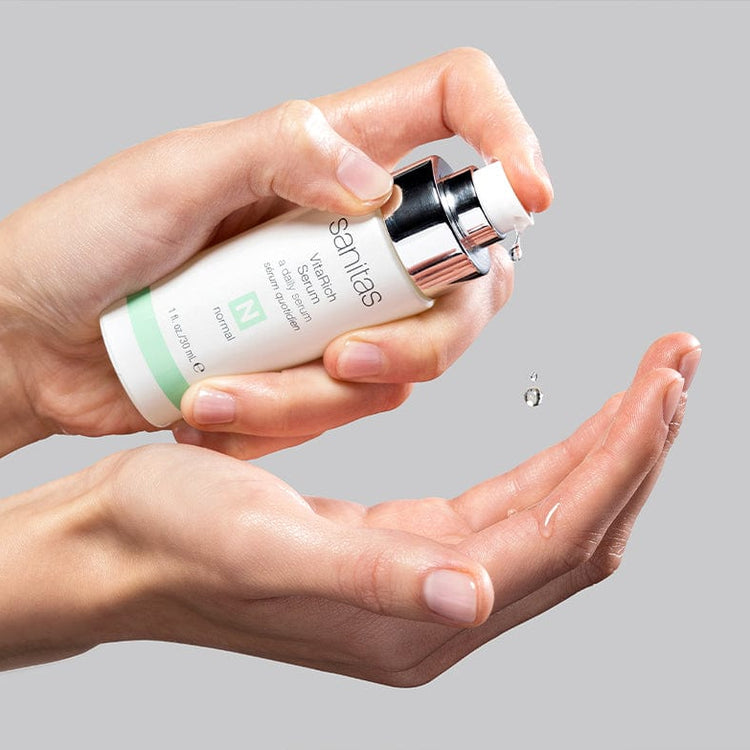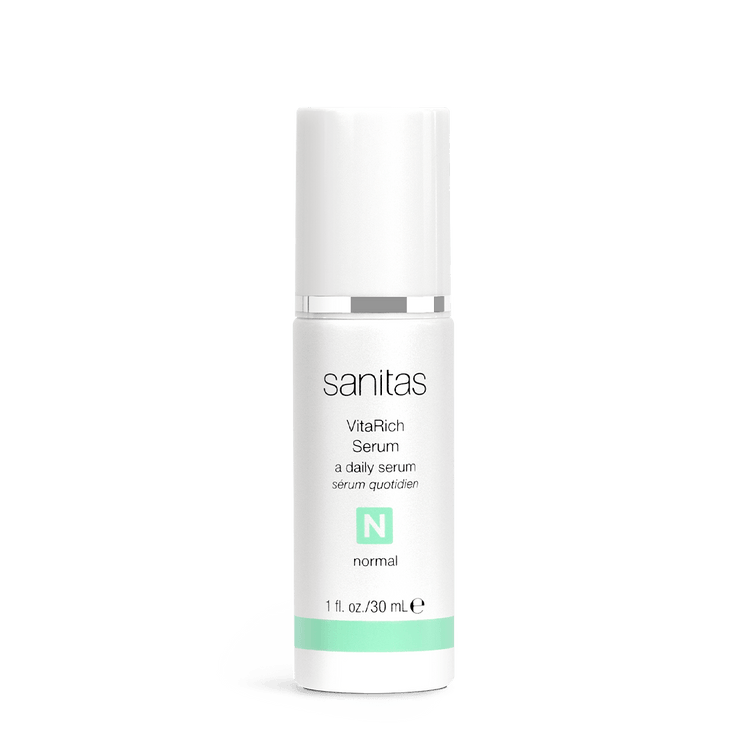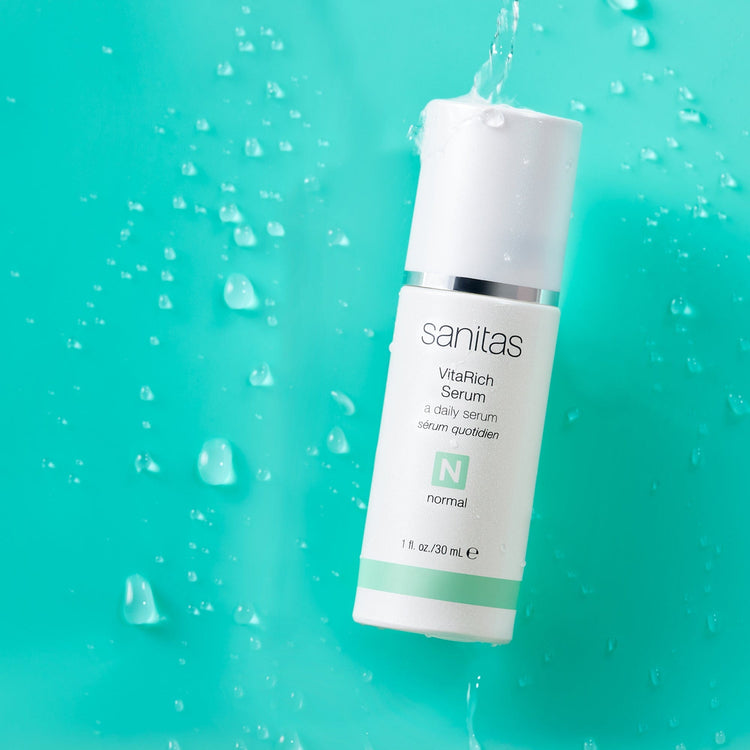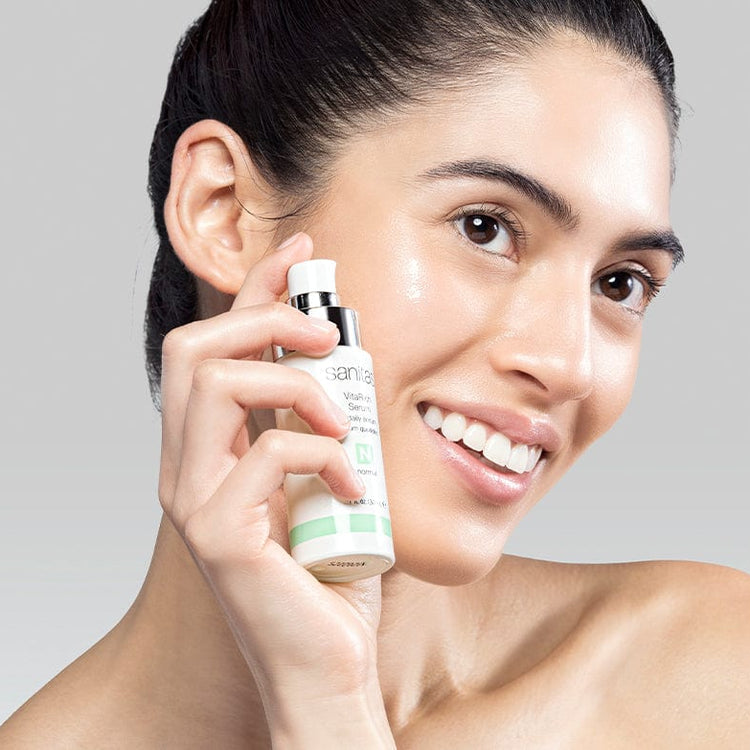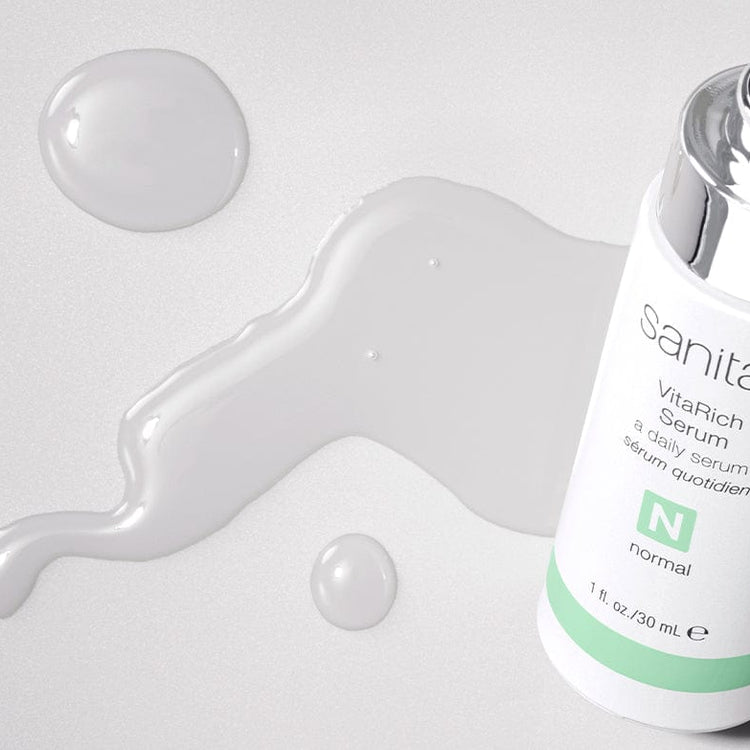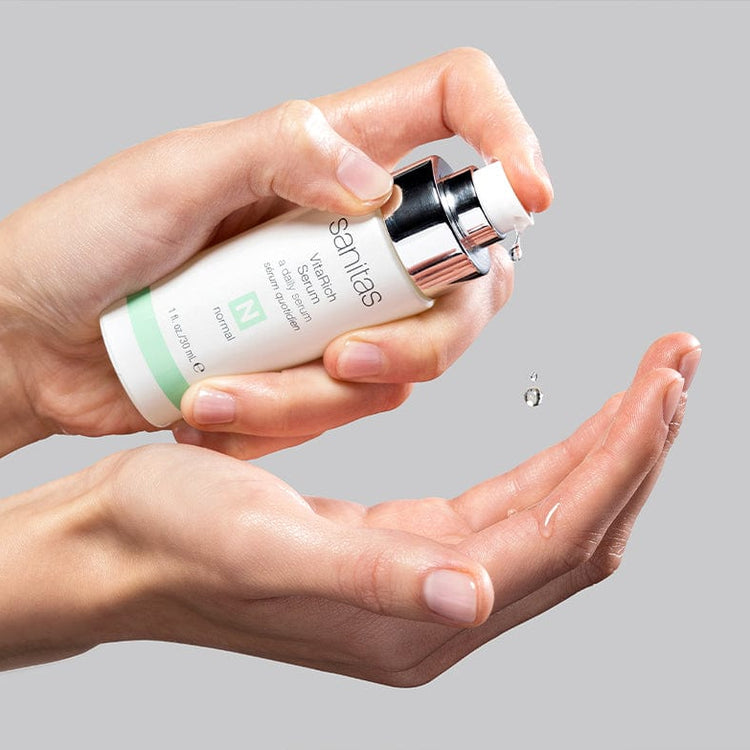 VitaRich Serum
$66
1 fl. oz./30 mL
What it is
This daily, 100% active serum delivers a perfectly measured dose of antioxidant-rich vitamins to support your skin's natural ability to fend off free radicals. Diminishes the visible signs of aging, hydrates and improves the appearance of brightness and firmness.
How it works

Because we understand that a targeted combination of antioxidants is more powerful than a single antioxidant alone, we formulated this highly concentrated serum with 100% active ingredients – each with a skin-specific purpose in mind. This super-antioxidant blend of vitamins A, C, D, E and K and essential fatty acids helps the skin push back against free radicals that cause aging. Squalane, one of the most dynamic ingredients in skincare formulas, deeply hydrates and creates the path for delivering these nutrients into the skin. Once there, VitaRich Serum tells the skin to behave younger, healthier and to do what it was intended to do naturally: strengthen itself. It can be used as a standalone moisturizer or as a booster underneath a cream for extra dry skin.

Dryness

Age Defense

Fine lines/wrinkles

Dark spots/pigmentation

Dullness
Ingredients

Squalane, Tocopheryl Acetate (Vitamin E), Tetrahexyldecyl Ascorbate (Vitamin C), Retinyl Palmitate (Vitamin A), Cholecalciferol (Vitamin D), Phytonadione (Vitamin K), Helianthus Annuus (Sunflower) Seed Oil.
Key Ingredients
Antioxidant multivitamin complex
vitamins A, C, D, E + K form a skin conversant blend of essential nutrients that helps lessen the appearance of wrinkles and dark spots, helps brighten and protect the skin and calm the look of redness
Vegan squalane
a non-pore clogging, barrier supporting hydrator that helps deliver the active ingredients to where the skin needs them most
Sunflower seed oil
rich in linoleic acid and vitamin E, helps lock in moisture and improve skin texture and smoothness
How To Use
When

Frequency

Daily


Morning

Layer Over - Targeted treatments
Layer Under - Eye cream, moisturizer and sunscreen


Evening

Layer Over - Targeted treatments
Layer Under - Eye cream and moisturizer

Where

Face, neck and décolleté

How



Smooth 2 to 3 drops onto face, neck and décolleté
Tips:
Apply VitaRich Serum prior to screen time to help support the skin's natural ability to fend off damage caused by blue rays.
For an overnight multivitamin skin cocktail, mist skin with Moisture Mist, then, blend a few drops of VitaRich Serum into Topical C and apply to the face, neck and chest.
Can be used as a standalone moisturizer or layer under a favorite moisturizer for enhanced hydration benefits.
The Experience
| | |
| --- | --- |
| Scent | No scent |
| Texture | A squalane oil based serum |
| Absorption | Absorbs quickly and leaves skin feeling nourished and hydrated but never sticky |


DISCLAIMER: The products described on this website improve the appearance of the skin and are not intended to affect any structure or function of the skin or body, nor are they intended to diagnose, treat or prevent any disease or medical condition. The information on this website is not medical advice and is not a replacement for consulting with a healthcare provider. Individual results will vary based upon correct usage, body chemistry and skin type.