Sanitas. Results obsessed.
Headquartered in the foothills of beautiful Boulder, Colorado, Sanitas is independently owned and operated and is a well established, respected authority in the world of skincare and wellness. A key player in the industry for over 20 years, we're known for setting the standard for excellence and integrity by creating products that work as promised. We do this because we care. In fact, due to our uncompromising standards for excellence, some of the biggest brands and companies in the world have asked us to create products for them, and we've been honored to oblige.
Shop Now
From our lab to your countertop
Sanitas is somewhat unique in our space in that we're completely vertically integrated. From conception to production, we control every aspect of our products.
All products are formulated in our lab by our internal R+D team of scientists and chemists. We don't depend on third party labs to decide which of our ingredients are clean, sustainable or functional.
We hand select every single ingredient in our products. As a company that relies on securing raw materials from around the world, we understand the importance of preservation and source as many of our ingredients as possible from ECOCERT companies. We use organic ingredients where possible and any ingredient that is food based is organic only.
We manufacture all of our products in house to allow us ultimate quality control
We're proud to say we take no shortcuts, deal with no middlemen and answer to no one but ourselves. Each product that reaches your shelves has gone through our meticulous process to ensure it's up to our highest standards.
Our
Mission
We believe good skin health stems from a strategy of progressive science, research and education. Our mission is to be a champion in the world of clean skincare by simplifying routines with multitasking products that do what they promise.

Sanitas is driven by innovation and creating products that contribute to wellness. We work every day to maintain the loyalty and respect of our employees, our customers, our community and the world we live in through conscious environmental practices, uncompromised quality control and the highest level of customer care.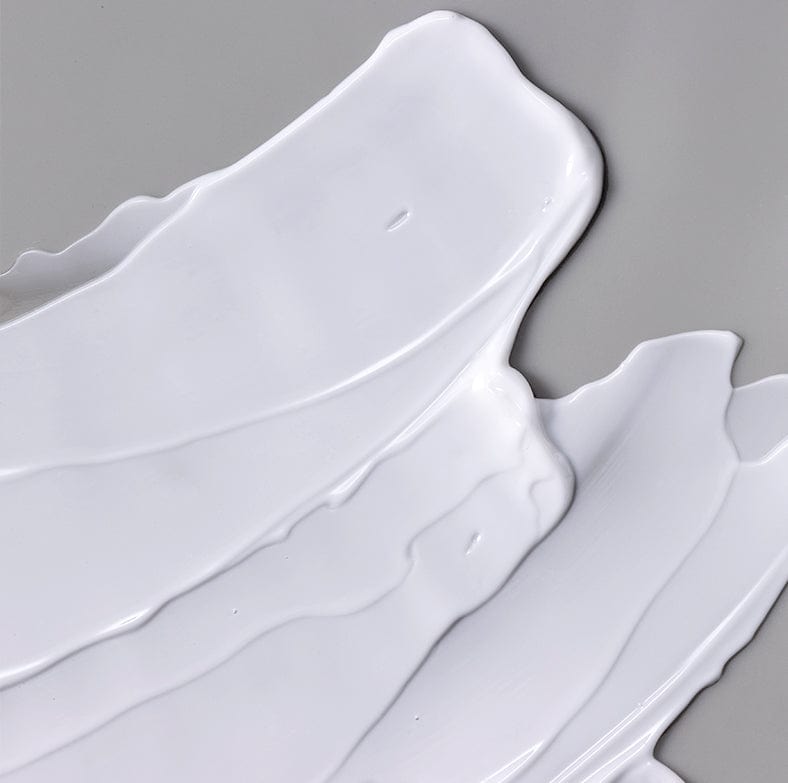 Our commitment to sustainability
Our environmental compass is always pointing north. Manufacturing everything ourselves means we're in a unique position to keep our carbon footprint lower than most. We're committed to protecting our earth, and we walk the walk every day. Some of the ways we're working toward helping protect our planet are:
We use clean energy on a campus powered by solar to manufacture our products.
We utilize a system of low water manufacturing.
We utilize 100% recyclable packaging where possible and are transitioning to even greater recyclable packaging by the end of 2023, with a focus on using post-consumer waste materials.
All of the ink on our packaging is recyclable.
Our campus utilizes a vast waste recycling program.
All of our shipping materials are completely biodegradable and recyclable.
We understand that the definition of clean and sustainable is ever evolving, and we're doing our part and being radically transparent about where we are in the process and work every day to take responsibility for our impact.

Our
Ingredients
When selecting ingredients for our products, we utilize only the cleanest, highest quality raw materials and none of our ingredients or products are tested on animals. Period.
Transparency is important to us, and that's why we list ingredients in our products on our website: not only because we want you to know what's in them, but because we're very proud of them. All Sanitas products feature clean, fair trade, sustainable ingredients sourced only from ethical companies that meet and exceed regulatory guidelines.

We also constantly evaluate every single ingredient in our line, and if we learn of something that needs to be removed, we remove it swiftly. Alternatively, if we learn of a new ingredient that can enhance the efficacy of the existing product, we don't hesitate to add it.

Human rights
We are committed to never doing business with any country or company that engages in the violation of human rights. All of our suppliers are required to submit to a lengthy qualification process and are required to sign our Supplier Code of Conduct that ensures respect for human rights and prohibits the use of child labor, any form of forced labor or human trafficking. We source our ingredients from fair trade companies whenever possible and pledge only to do business with ethical organizations.
Community partnerships
As a company, we have a passion for supporting our community. We engage and empower our employees to participate and have a voice in our programs. Our core focus for funding centers around issues of specific interest to women, children and the underserved. But we do more than donate money: we put in our time as well. We have a Volunteer Time Off program, which allows our staff paid time off to volunteer for a cause of their choosing and our internal Charitable Giving Committee helps us select several options for volunteering as a team every year.
Company sustainability
Our employees and associates are our most precious assets and we take great care to ensure our workplace is diverse, safe and equitable. We pay livable wages and help facilitate the well-being of our team by offering a comprehensive benefits package. Our people are dedicated to making a difference and to caring for our planet.
We're skin experts advocating for healthy skin for everyone

We understand that there is no "one size fits all" when it comes to treating skin, which is why our portfolio of products features an all encompassing selection designed to address the full spectrum of skin concerns. We're also dedicated to providing the resources and education you need to help you achieve your healthiest skin.
We do it
all
From conception to production, we control every aspect of our products. Every single ingredient is hand selected by our in-house chemists and every product is manufactured by us to allow us ultimate quality control.
Shop Now
cruelty-free

paraben-free | phthalate-free

gluten free

free of harsh preservatives

dye-free

ethically sourced ingredients

eco-friendly

sustainable packaging

made in Boulder, CO

small batch production
Shop Now